The free and safe way to automatically deposit your entire net pay, Social Security, or pension check(s) into your credit union account. Never again make a special check cashing trip or worry about a lost, stolen or mail-delayed check. Your money is automatically transferred and immediately available every payday. Call your nearest 
location
 to see how you can also qualify for a free STAR Card when you have Direct Deposit.
When completing the Direct Deposit form, please use the Choice One Routing Number: 231386878.
With free Payroll Deduction, you can have a portion(s) of your net pay deposited into your credit union account(s). It's another convenient way to manage your money. You can use this service to make contributions to your All Purpose Club or Vacation 
Club accounts
. It's the no excuses way to save.
24/7 BARB Automated Response Phone System
Use any touchtone phone to conduct account inquiries and financial transactions 24 hours a day. Call to check account balances, verify checks cleared, transfer funds, make loan payments and more. There's no cost to you. It's free! You can download a BARB application by clicking on the link below.
Pay your bills electronically. It's the easy, convenient, and secure way to make one time and recurring monthly payments. No more trips to the mailbox or postage to pay. Simply sign up for
Virtual Branch Online Banking
. When your account is activated, you can login and schedule your payments with Bill Payer. It's easy and a free credit union service.
Automatic Overdraft Protection
Protect your credit with Share Draft Checking Overdraft Protection. Simply choose one of your Share Accounts as a funds source, and your overdraft protection is automatic. There is no monthly fee  ‒  just $5.00 per overdraft.
Sure 2 Pay Overdraft Privilege
With Sure 2 Pay, up to a maximum of $500 can be transferred to your account in the event you overdraft your account. You avoid the embarrassment and retailer insufficient funds fees.
To be eligible, you must be a member in good standing who has had a Choice One Checking Account for 90 days or more and has Direct Deposit to your Choice One checking account. This service is automatically applied to any eligible Checking Account and is utilized only when all other funds from your account(s) have been used for the overdrafts. There is no monthly service fee and members have 30 days to deposit the funds. The credit union fee is $30.00 per item.
ACH (Automated Clearing House) is the convenient way to transfer money when you don't have access to Payroll Deduction. You can transfer funds from a checking account elsewhere or have your employer deduct a set amount from your pay. Once the money is transferred to your credit union account, you can automatically make loan payments and savings account deposits. For the complete details,
call
or
visit the credit union
.
For your convenience, you can have a certified check processed at our Hazleton or Wilkes-Barre credit union 
locations
.
Money Orders are a convenient and safe way to send money through the mail. You can purchase money orders for only $2.00 each.
The credit union offers Domestic Wire Transfers for a fee of $20.00 each.
Choice One offers surcharge-free ATMs on the CU Dollar and Allpoint networks. You can locate surcharge-free ATMs near your work, home or vacation destination in the US, Australia, the UK, Mexico, and Canada.
CO-OP Shared Branches Offer Nationwide Convenience
Your credit union is a member of the CO-OP Shared Branch network. It includes hundreds of credit unions that make it easy for you to access your Choice One FCU accounts and conduct financial transactions nationwide.
At participating credit unions, you can use many of the same services you have at Choice One. You can apply for loans, make cash withdrawals, verify account balances, and much more. The shared branches are the perfect solution when you are away from home.
Your immediate family may not have become Choice One members because there were no Choice One branch offices where they live. Now they can become members and access their Choice One accounts at any credit union in the CO-OP Shared Branch network. It's the convenience they need to enjoy the many money saving benefits at your credit union.
Regardless of where you go, your credit union is now as close as the nearest shared branch.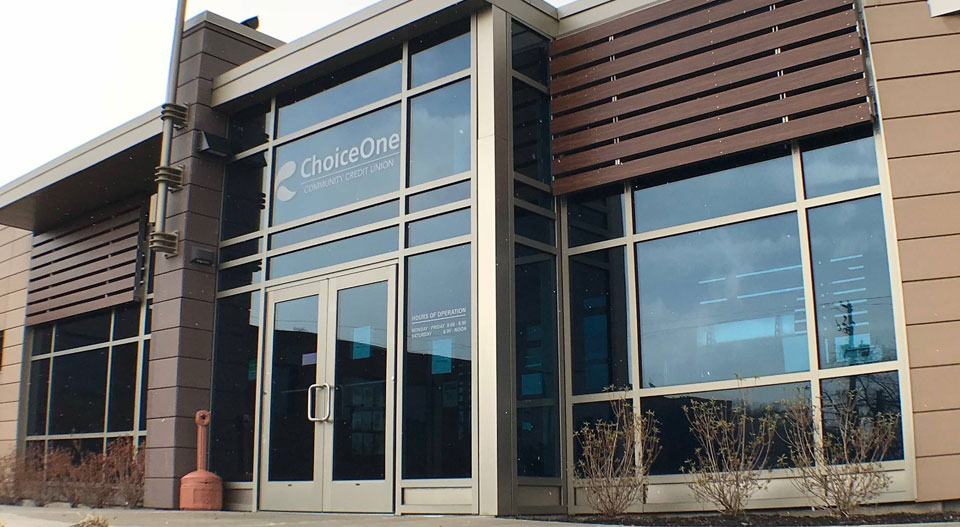 About Choice One
We serve more than 13,000 members (and counting) throughout Pennsylvania. If you live, work, worship, go to school or own a business entity in Luzerne, Lackawanna or Wyoming Counties, you are eligible to join. So, stop in today and see the difference at Choice One!
Become a Member