Partial Branch Lobby Re-Opening Details:
Please read this page in its entirety.
We are happy to announce the partial re-opening of all Choice One branch lobbies. Starting Monday, March 8th, all branch lobbies will adhere to the following schedule:
Monday | Wednesday | Friday  9:00 AM – 5:00 PM
Starting Monday, March 8th, all branch lobbies will be open to the public on Mondays, Wednesdays, and Fridays between the hours of 9:00 AM – 5:00 PM. We ask that this time be used strictly to conduct simple transactions and that any type of lengthier transaction be conducted on Tuesday or Thursday via appointment (more info below).
Due to social distancing guidelines, we will only be allowing 4 members inside of a branch lobby at any given time. Masks are required to enter any branch. Members without masks will not be permitted to enter. Full facemasks, hoods, and sunglasses are not permitted.
We ask that you limit your lobby visits to those that will be conducting business only. If young children must accompany you, please have them follow our guidelines as best possible, and please do not leave them unattended. If possible, we strongly urge you to please use our drive-thru instead.
The Wilkes Barre Lending Office will continue to operate by appointment only and entry will be via the side door near the handicap parking spots. Click here to schedule your lending appointment.
Finally, if you're symptomatic, please do not enter our lobbies.
Tuesday | Thursday 9:00 AM – 5:00 PM
Branch lobbies will be closed to appointments only on Tuesdays and Thursdays between the hours of 9:00 AM – 5:00 PM. Members can schedule appointments during this time to transact, as well as to conduct the lengthier type of transactions reserved for Tuesdays and Thursdays described below:
Open new accounts
Withdraw from an IRA
Open, renew, or withdraw a Certificate of Deposit
Use the coin machine
Notarize documents
Transfer money via wire transfer
Conduct general account maintenance
Click here to schedule an appointment.
Saturday 8:00 AM – 12:00 PM
Finally, on Saturdays, we will be drive-thru only, operating between the hours of 8:00 AM – 12:00 PM. Drive-thrus will continue to be available Monday thru Friday between 9:00 AM – 5:00 PM at all branch locations.
What You Can Expect From Us
All staff will be wearing face masks
Floor markers to ensure social distancing
Plexiglass partitions, as well as extra hand sanitizing stations throughout each branch lobby
Increased cleaning with extra focus on high touch surfaces like countertops, door handles, and ATMs
Thank you again for your patience and cooperation. We look forward to seeing you!
White Haven Branch to Permanently Close
Due to operational changes enacted to lessen the impact of COVID-19, the Choice One Community Credit Union White Haven Branch will be permanently closed effective immediately. Virtual Branch Online Banking and the Choice One Mobile App will continue to be available to all members to make deposits, pay bills and transfer money, and manage and protect accounts all online. Click here to learn more.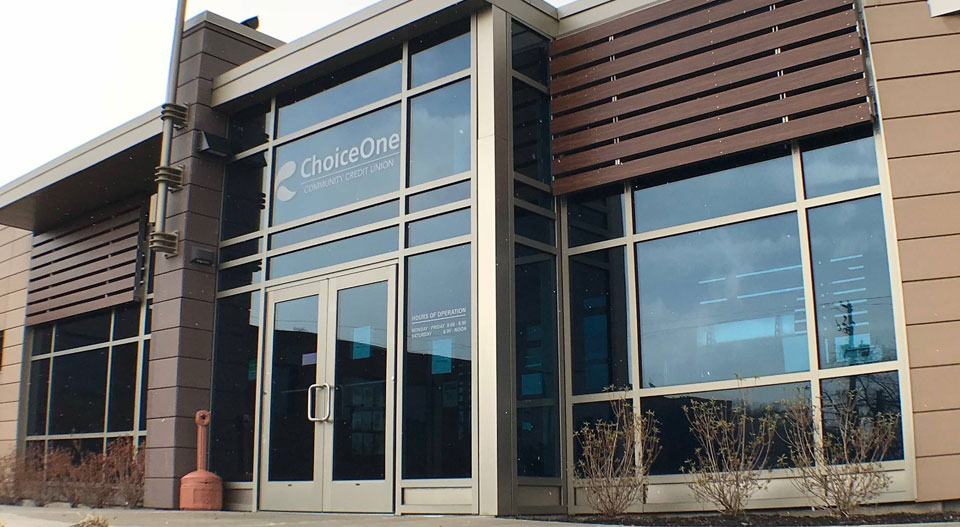 About Choice One
We serve more than 13,000 members (and counting) throughout Pennsylvania. If you live, work, worship, go to school or own a business entity in Luzerne, Lackawanna or Wyoming Counties, you are eligible to join. So, stop in today and see the difference at Choice One!
Become a Member